29/10/00: Suede headlined Airwaves Festival in Rekjavik, Iceland on 21st October, 2000 before going into the studio again to begin recording their next album. The festival was the only show they have planned for the rest of this year. The band are currently in a residential studio in Sussex, working on the second set of demos for their fifth album. From NME.COM, they premiered 9 new songs, "the majority were ballads, or stripped down versions of new material." "On many of the ballads, Anderson's voice was boosted by keyboardist Neil Codling and guitarist Richard Oakes on backing vocals, providing three-way vocal harmonies." "Speaking informally to NME.COM, guitarist Richard Oakes said that although the songs are currently mainly acoustic, they may not remain that way when finished. He added that the band "still have a long way to go" before the album is finished."

The Set List:
  'Oceans'
  'You Beautiful Loser'
  'Can't Get Enough'
  'Trash'
  'Refugees'
  'Lonely Girls'
  'The Wild Ones'
  'Everything Will Flow'
  'Untitled'
  'Beautiful Ones'
  'She'
  'You Belong To Me'
  'She's In Fashion'
  'When The Rain Falls'
  'Simon'
  'Lost In TV'
  'Starcrazy'
  'Saturday Night'
It is also mentioned in the article that there will not be any new material out until spring 2001 the earliest. I guess we'll still have to wait at least, like 4-6 months until the new materials!
If you have any pics from the festival or any news regarding Suede/Rich and willing to share with other fans, please email me at guitargodoakes@hotmail.com. Thanks!
7/10/00: Happy Birthday Richard!! A birthday special with messages from some fans in up on the first page - click that link to access to the page. If you want me to put your message on that page too, just email me. This page was supposed to be up on 1/10, but very unfortunately, I had been having trouble logging into my Tripod account, so it's a week late!! Argh. Anyway, I'm hoping to have a more proper update soon when I've some days off school!!
27/8/00: I'm terribly sorry that it took me a century to update this page. Don't worry, I'm not giving it up. It's just that I had been through a whole lot. Now exams are finished, I'm back from a holiday in the UK(for a month!), finished my summer job(another month!), finally, I got the time to update this page! Sorry that it is not a big update. It's been so quiet on the Suede front. They are still in development of their new album. There are only two old news which is not Rich related: 1) Brett "locked" himself into countryside cottage again; 2) Neil DJ-ing at Trash. Both pieces of news should be in July/ even older! A new link in added to Can't Get Enough. Oh, Holborn underground station is so differernt now... Please forgive me for taking so long to update the page.
30/3/00: Thank you very much to naughtydrums and Al for the 9 pictures that are added to the Misc part of Beautiful Ones. Also, a very long interview is added to Black or Blue, taken from intermusic.com. Hope you'll enjoy what I've got for you at the moment.
1/3/00: Sorry that it's been some time since the last update. I've done some scanning during the time, so 3 pictures are added to Misc part of Beautiful Ones, also snaps from the webcast of Tokyo Gig(mention below) and Poor Little Rich Girl performance are added to the snaps part. I have redesigned Black or Blue and changed the East Touch interview into a better translated one(thanks naughtydrums). Suede are now preparing for the recording of that next album, read the article on CD Now.
16/2/00: Remember that there will be a webcast of the Tokyo gig tomorrow, 17 Feb at 8pm GMT on nme.com. I've splitted the Big Time into 2 parts, for quicker loading. Click "Oct - Dec 1999" at the bottom of this page.
12/2/00: Added snaps from Doc Rock Show in Beautiful Ones!!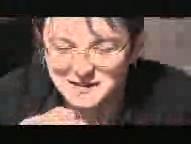 11/2/00: *IMPORTANT*
CLICK HERE IMMEDIATELY FOR 20 MINS VIDEO INTERIVEW WITH RICH AND MAT FROM DOC ROCK SHOW!!!!!! Fixed the script error in Beautiful Ones: Special - Mar 97. Coming Soon: Look out for more snaps from the video interview(like the one on the right) in Beautiful Ones!!
1/2/00: Sorry for not updating for so long. Well, sad to say, I might not be updating the page that often in the next few months(coz of the public exam). This is a rather huge update as I've, at last, got a scanner of my own(yay!). You'll find at least 20 new pics shattered in Beautiful Ones, including the one from Doctor Martens Limited Book. Also, you'll notice changed in the layout in Beautiful Ones, hope the changes will make browsing more comfortable and convenient. Moreover, you'll find Miho's encounter with Suede in HMV's Talk Session in Japan in The 2 of Us.(Thanks Miho!)
15/1/00: Changed the enter page and added a link to Can't Get Enough.
13/1/00: Added some drawings by Al(Thanks!) to The 2 of Us.
8/1/00:Added an article from The Straits Times to Black or Blue(thanks Lynn!), finished changing the layout in Beautiful Ones.
6/1/00: Added an article from Toronto Sun to Black or Blue, gradually changing the layout in Beautiful Ones for easier surfing.
5/1/00: Hopfully, I've fixed the error with the pulldown menu and all sort of platform/browser combination can use it.
4/1/00: Fixed the errors, added a pic to Now and Then.
2/1/00: New year, new design, hope you'll like it :) This new design doesn't seem to work properly on Netscape(well, on my Netscapeat least), so please use Internet Explorer.
Oct - Dec 1999